We're located in Tokyo. We all have day jobs; working in a large corporation, a burning startup, or even running a small firm.
Bloggie started as a hobby project with the idea of helping developers capture and share their knowledge. It has grew to be part of our lives along the way. We enjoy working on it, we enjoy learning from the experience, we enjoy the collobration with each other.
We hope our perseverance and passion can turn into something valuable for you and the developers community.
Qihuan Piao
@kinopyo A Bit of Everything
What drew you into Bloggie?
"This is a noble mission." That was my response when Tan Jun Rong approached me with the idea of having a place on the internet that helps developers be better at their craft, stay current on the tech fields, and collectively cultivate the knowledge repo to help others grow.
I was at the intersection of knowing how to build it (sort of), feeling passionate about it (definitely), and at the same time being the first user of it (yay!). So we teamed up. That's how Bloggie started.
What's your drive?
I remember one fascinating question: "What would you hate not doing?"
It's not always obvious what you want to do, but it's surprisingly easy to think the opposite - I would hate not building. If I were born 100 years earlier, I might have crafted pencils, notebooks, and coffee mugs.
Favorite language / tools / drinks
This is an easy one! Ruby, mechanical keyboards, and coffee.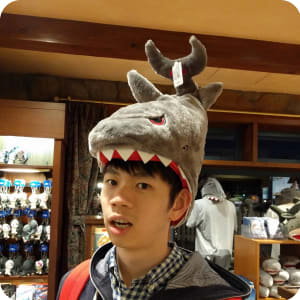 Tan Jun Rong
@_junrong Janitor in Bloggie
What drew you into Bloggie?
As a programmer I want a place to share knowledge and to rant. While we have many platforms to share blogs, I still couldn't find a platform with a great editor for technical posts, easy to setup, clean design, has great content and community. Bloggie's vision motivates me to become the Janitor here! Job scope of Janitor: dog-fooding, feature discussion, helping out in anyway I could. 👷🏼‍♂️🚿
What's your drive?
I want to build something that users enjoy using. Making the world a better place by writing code. Not all heroes wear cape... Actually, it is just very satisfying writing code 😆
Which type of programming / work do you enjoy the most?
I program in Kotlin, Java, Ruby. I enjoy making Android app, and in fact simply enjoy programming in general!
Favorite language / tools / drinks
Jetbrains IDE / Vim / Coffee / Wireless Logitech Anywhere Mouse.
Christine Oo
@_ChristineOo Sprinkler of JavaScript
What drew you into Bloggie?
I've always wanted to build something that I myself would use and Bloggie checks all the boxes. Moreover, the idea of sharing knowledge and helping out the community also inspired me to work on this project. And of course the chance to work with a group of awesome people.
Which part of Bloggie you like the most?
The Bloggie Editor~! Probably because I helped build some of the features on this page 😳. I'm familiar with markdown and feels that the markdown editor in Bloggie provides a good writing experience. For those that are not familiar with markdown, they could pick it up easily and start using the markdown editor in no time.
P.S.: Do check out the shortcut keys that are available in the editor page as it would speed up the writing process even more if you have those shortcut keys memorized 😉
Favorite language / tools / drinks / editor / services
TypeScript, VSCode, coffee, CodeSandbox, Spotify