Anne Pro 2 - Searching for a Bluetooth mechanical keyboard
I've been wanting a wireless compact layout mechanical keyboard for my work setup.
My criteria are simple:
Wireless & Wired
Compact layout, 65% or 60%
Non-Cherry MX switches 😄
PBT keycaps
Keys programmable
After several rounds of research, I purchased the Anne Pro 2 white frame with Kailh box brown switch. I think it'll be fun to write up what led to my decision.
Due to the COVID-19 situation, it takes roughly a month to get it delivered, so these notes are gathered from my research, not through my personal usage.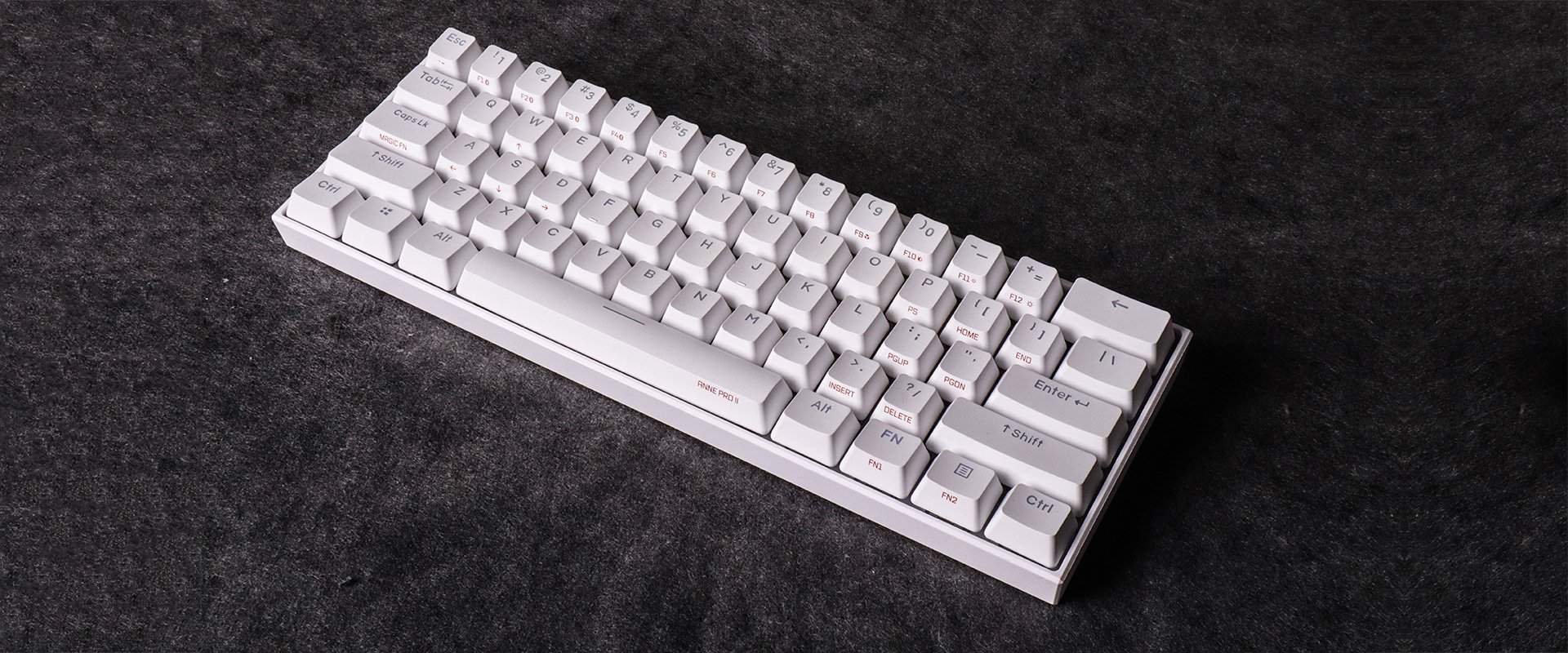 Understanding my own use case
Having a clear use case will make the decision making much easier. I tend to write it down on paper so I don't fall into the marketing trap and spend money on features that I don't need.
The Core: a decent wireless mechanical keyboard for my work setup.
Wireless will free me up from the cable cluster. Keeping my sight clean and removing the non-essentials from the desk makes me feel more focused.
I have another set of keyboard and mouse for PC gaming (Corsair K65). The F1~F5 keys and backtick key are must-haves in that context, but not so for work. Having a hard split between the two contexts, a 60% or 65% layout would be sufficient and I won't worry about any drawbacks of the compact layout.
It's unlikely for me to use the keyboard for multiple devices via Bluetooth, but it's nice to have the built-in quick switcher.
I don't need it be hot swappable. I love keyboards but I'm not buying switches every now and then and swapping them depending on the mood of the day.
The Switch
I always thought I'd only enjoy tactile or clicky switch, same as I prefer the crunchy peanut butter to the smoothy one. I had been using Cherry MX brown for about 8 years and had nothing to complain about.
But after I bought Corsair K65 with Cherry MX red for gaming, this light linear switch, to my surprise, was a refreshing and enjoyable experience. So I want to try something new this time.
Kailh comes to my radar, especially for their box switches. The box shape is unique and is said to be good for resisting dust and water. The actuation travel and total travel distance are shorter than Cherry MX (1.8mm, 3.6mm vs 2mm, 4mm), the actuation force is 50g, lighter than the 55g Cherry MX brown. There were times that the brown felt a bit heavy after an intense typing day, so I'm hoping is slightly shorter and lighter Kailh box brown would
I proceeded with these use cases and thoughts in mind.
Bluetooth Mechanical Keyboards
There are many great mechanical keyboards but only a few support Bluetooth. That made my work relatively easy as I was able to quickly narrow down the list to Keychron K6 and Anne Pro 2.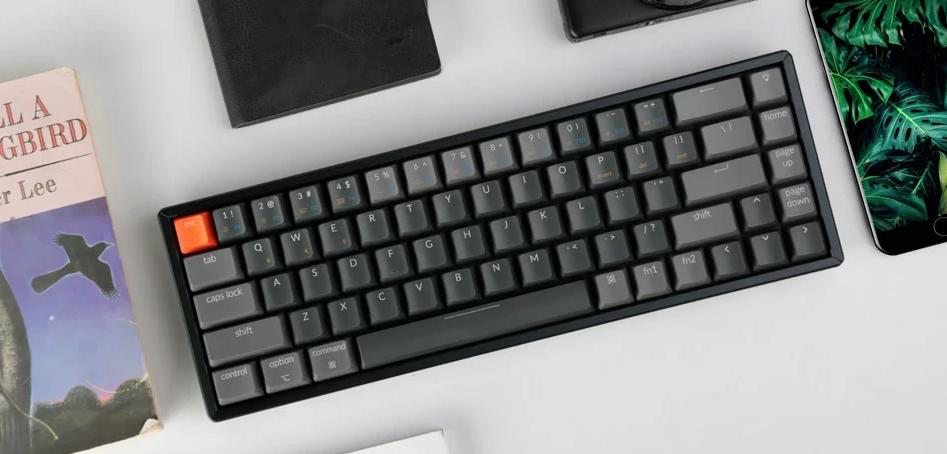 At first, I was blown away by the aesthetic aspect of Keychron K6. It was a close battle, but after more rounds of research, Anne Pro 2 appears to be the better choice for me.
Here is a comparison table with the metrics I care about:
| | Anne Pro 2 | Keychron K6 |
| --- | --- | --- |
| Wired & Wireless | Yes | Yes |
| Layout | 60% | 65% |
| Switch | Gateron, Cherry MX, Kailh box | Gateron or LK Optical |
| Keycap Material | PBT | ABS |
| Keys Programmable | Yes, *native software | No |
| Aesthetic | Clean | More pleasing |
| Frame Color | White or Black | Black |
| Battery Capacity | 1900mAh | 4000mAh |
| Hot Swappable | No | Yes (only for Gateron) |
| Bluetooth Toggle Button | Back | Side |
| Mac multimedia keys | No | Yes |
| Base Price | $99 | $69 |
Anne Pro 2 wins at the switch, keycap material, programmable, and the white frame color (matters to me).
The software comes with Anne Pro have positive reviews. It gets better every iteration. The settings are stored in onboard memory, which is very convenient if you know what I'm talking about. It comes with two Fn layers and some user-friendly defaults such as using the bottom right four keys like the arrow keys via Tap Mode.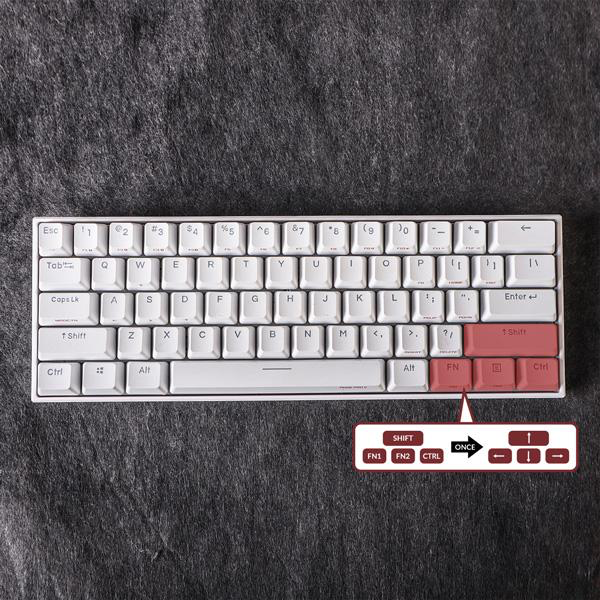 The only concern I have is the low battery capacity. I've seen people DIY to replace it with a 3000mAh slim battery, maybe I'll have to follow the same path eventually.

As for Keychron, a seemingly general complaint I've found on YouTube reviews is its height - too tall that many people reported wrist pain and had to purchase extra palm wrest. That's a real shame.
Wired Mechanical Keyboards
If you are fine with wired keyboards, there are way more great options.
Listing two that caught my attention specifically, I might consider them in the future if I go back to wired or they release their wireless version 🙂.
Ducky One 2 SF
"SF" stands for sixty-five, Ducky One2 SF is a compact layout comes with the special Chinese Zodiac spacebar and keycaps, which gives it a more personal touch.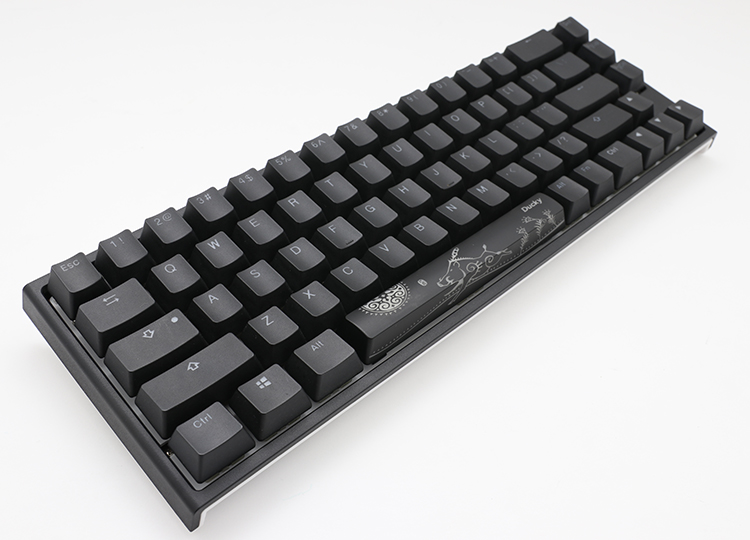 I'm interested in what design it would be for the Year of Mouse (2020).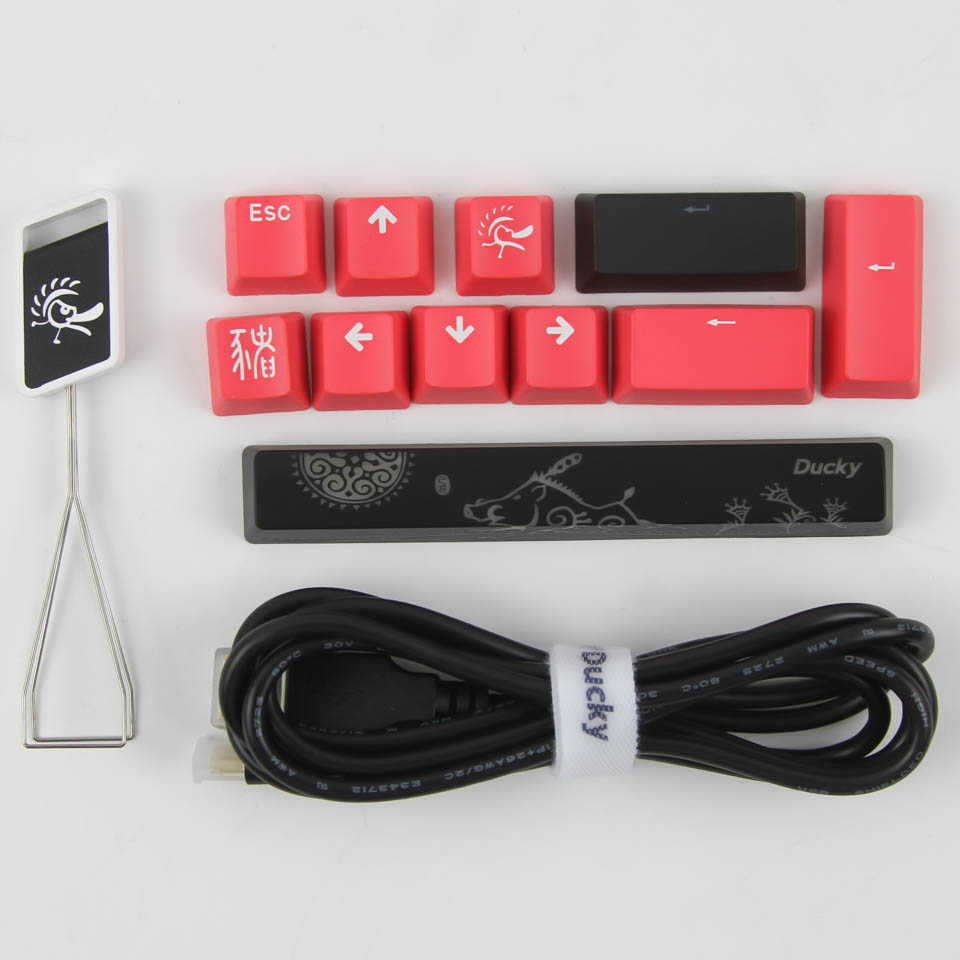 One quite unique feature is you can move the mouse cursor or simulate a click via the fn + keys. Don't know how practical it would be, might be handy.
Drop ALT
Drop ALT is a gorgeous beast, just look at it!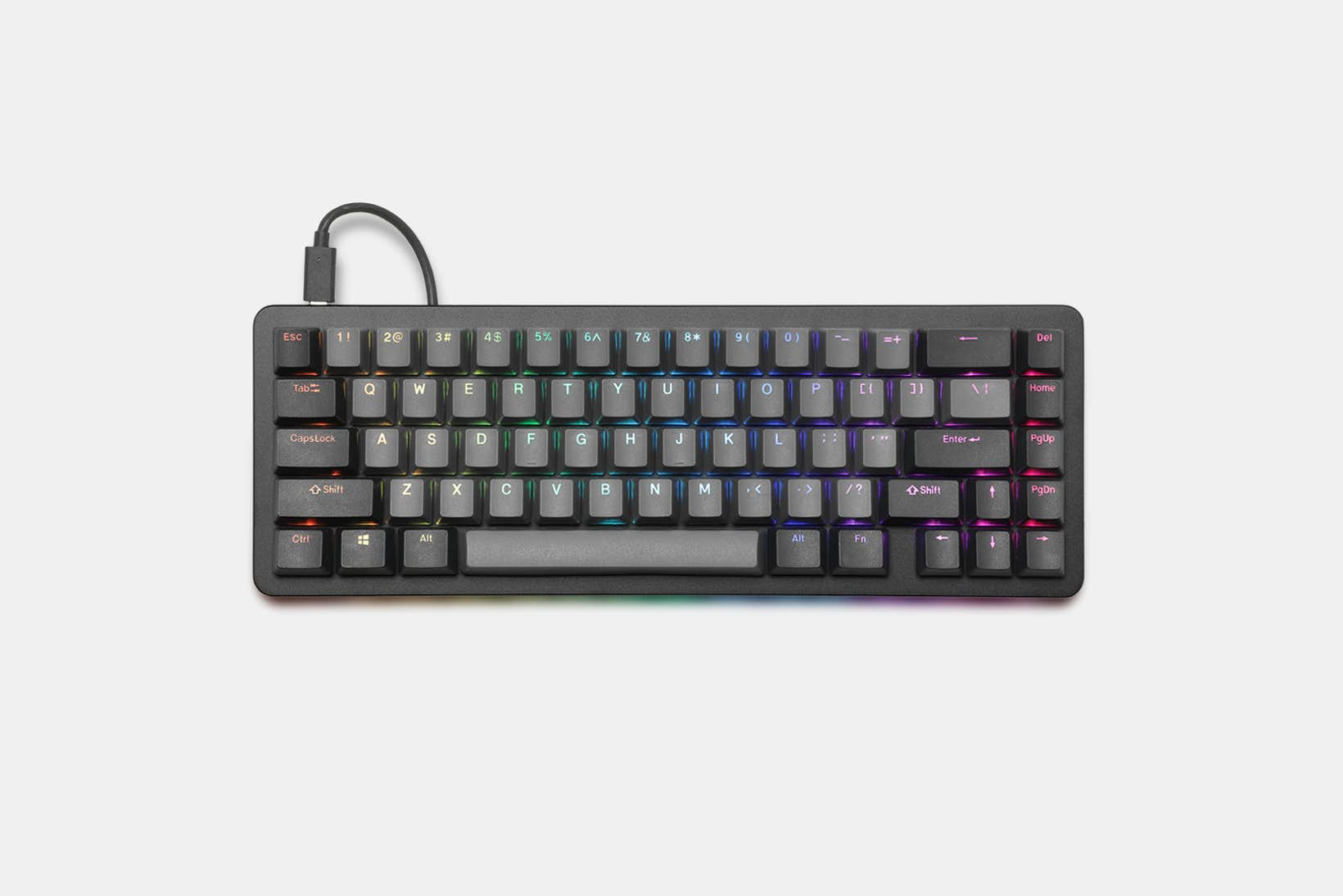 There are 2 USB-C ports in the top left and top right. Use whatever you want that fits your desk layout. USB passthrough allows you to charge your phone in the other port if you want.
The tiny space between the bottom right arrow keys and the fn key is a nice detail, providing sharp feedback when you reach for arrow keys.
QMK firmware is highly configurable. It's hot swappable, no soldering required.
The only drawback I noticed is the lack of built-in angle adjustment. Instead, magnet feet are provided separately so you can attach them to the back, but it's less optimal.
Wish Drop can make a wireless one in the future. 🙂
---
Hope you find the information useful. I can't wait to try out my Anne Pro 2.
Written By
Indoor enthusiast, web developer, and former hardcore RTS gamer. #parenting
Enjoyed the post?
Clap to support the author, help others find it, and make your opinion count.